Consultant Laparoscopic & General Surgeon
---
Doctor Hanuman Khoja is Working in SMS Hospital, Jaipur and has an experience of 18 years in this field. He practices at F-2 Gangwal Park JLN Marg near JK Loan Hospital Jaipur, Rajasthan.
Education:- He completed MBBS from S M S Medical College in 2003 and MS - General Surgery from Dr. Sampurna Nand Medical College, Jodhpur in 2008. He works as a Consultant Laparoscopic Surgeon at SMS Hospital.. He has also worked at VMMC Safdarjung new Delhi at Senior resident in urology.
Dr Hanuman Khoja is Situated at F 2, Gangwaal Park, JLN Marg, Jaipur, Rajasthan.
You can contact Dr Hanuman Khoja Jaipur
Email. ID. info@hanumankhoja.com
Contact No:- ++919460324000
Laparoscopic Cholecystectomy
Laparoscopic and Open CBD Exploration / Choledochal Cyst excision
Laparoscopic and Open Hernia Surgery
Laparoscopic and Open Appendectomy
Laparoscopic and Open Colorectal Surgery (Benign & Malignant Diseases)
Laparoscopic Thoracic Surgery (Oesophagal Diseases)
Laparoscopic Upper G.I. Surgery (Hiatus Hernia, Achalasia Cardia)
Laparoscopic and Open Splenectomy
Laparoscopic and Open Varicocele Surgery
Laparoscopic and Open Renal and Adrenal Surgery
Laparoscopic and Open Female Pelvic Surgery (Uterine & Ovarian Surgery
Varicose Vein (Laser) / Operative
Thyroid & Breast Surgeries
Anal Surgeries
- Piles (MIPH & Laser / Open)
- Anal Fissure (Laser/ Open)
- Fistula in Ano (VAFT & Laser / Open)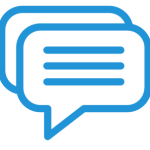 ---

Make an Appointment Just Call Now